Cold chain logistics is the transportation of temperature-controlled goods, such as temperature-sensitive foods, beverages, and bio-pharmaceutical products.
It impacts every step of the supply chain, from supply procurement to transport, storage, transport to end customer.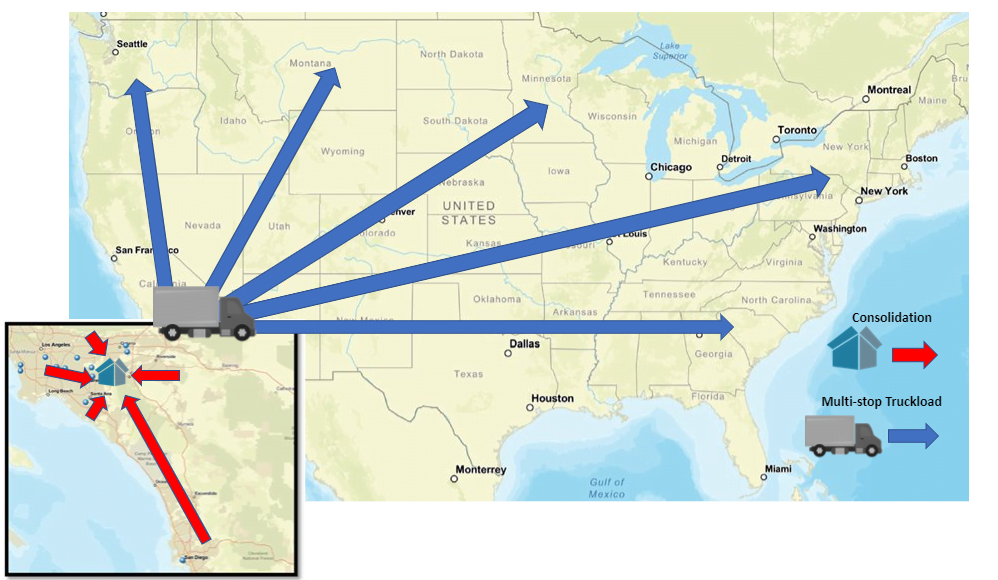 MVP Logistics Cold Chain Solutions
MVP specializes in customizable distribution and transportation for cold chain shipping. We understand the full process of the cold chain as well as the challenges that come with it.
We offer robust, innovative cold chain shipping solutions for your temperature-sensitive products, from fresh, frozen and refrigerated foods for businesses, grocery warehouses and big box food distributors.
Frozen LTL & Consolidation Program
Whether you have one pallet or a full truckload we have the capabilities to get your freight delivered on time and in full anywhere in North America.

Customized Cold Chain Shipping Solutions
Whether it's cross-dock operations or building out a new customized end to end supply chain, MVP creates robust, innovative cold chain shipping solutions for your temperature-sensitive products.
Cross-dock operations
Retail scorecard management
Consolidation and deconsolidation
Multi-stop truckloads
Temperature monitoring
EDI and data integration
Real-Time Visibility and Tracking
With more than two decades of experience providing world-class cold chain transportation, we take care of your shipments and maintain their quality every step of the way. We use temperature-monitoring technology to ensure proper conditions for cold chain shipments.
This technology can also provide GPS locations and in-transit temperature information throughout the shipping process. We work to provide packing and shipping conditions that preserve your products' integrity and eliminate product loss.
Real-time global access
Easy connectivity & integration
Mobile usability
Custom web portals
RF Wireless Integration
Quality Control
Our storage, inventory, and reporting are all managed within our state of the art software program Co-PLAN. The customer is able to access this system through a web portal and receive real-time, full transparency information throughout the entire cold chain. Our refrigerated trucks incorporate the latest technology for temperature management while your products are on the road.
Constant temperature monitoring
Real-time global access
Easy connectivity & integration
Custom web portals
RF Wireless Integration
Cloud based, company-wide visibility on any device
GPS Tracking
Scorecard Management
Proactive scorecard management to help you improve your fulfilment requirements as well your on time performance.
Retail scorecard management
Due date management
Direct deliveries
Temperature control monitoring
GPS tracking
Direct Communication
We understand the importance of communication when your projects are in full swing. Proper planning leads to a successful outcome.
Shipments delivered within set timeframes
Fully transparent budgeting
Clarity on potential setbacks, and proactive solutions for addressing them
A clear understanding of every option
MVP will take care of your temperature-controlled shipping needs from initial pickup to end delivery and every step in between. Contact us for a custom-tailored cold chain solution.