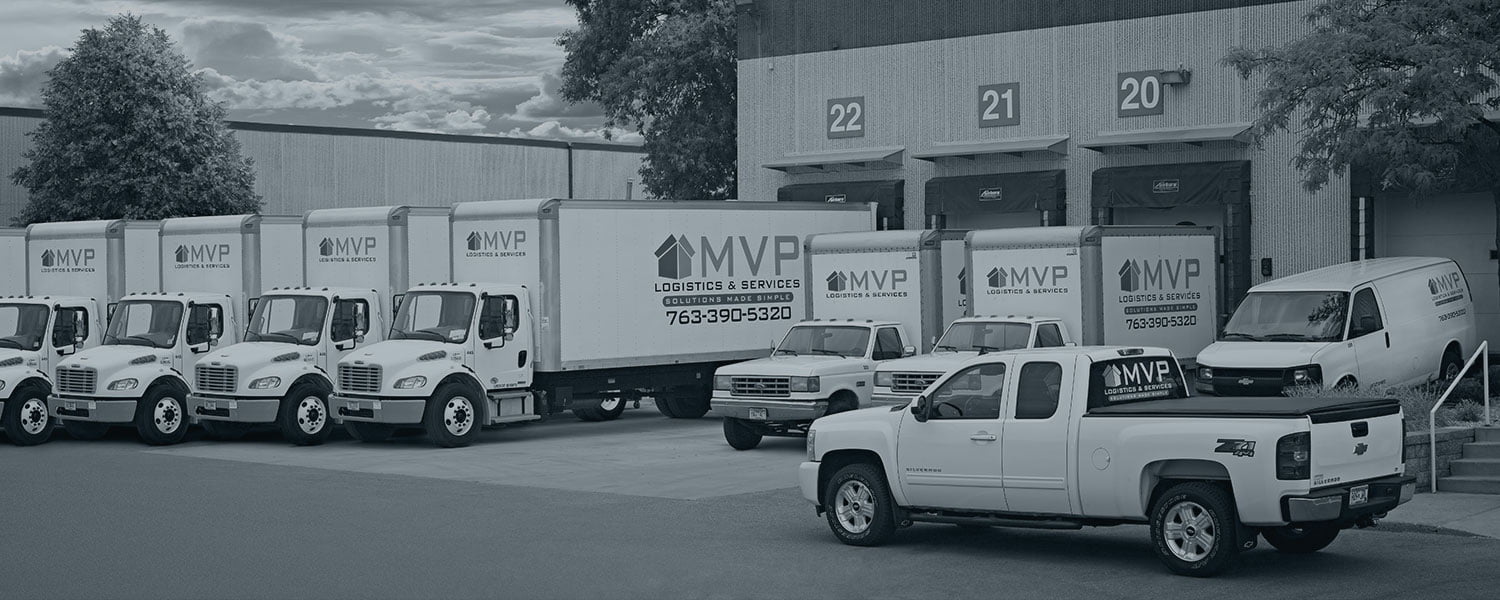 Customized Delivery Solutions
Minneapolis/St. Paul Area Pickup and Delivery
MVP operates their own fleet of lift gate equipped dock trucks and cargo vans with company drivers to compliment our other services. Easy to use online ordering is available for this service, and all trucks are GPS equipped for faster response from our dispatchers. We currently operate this pickup and delivery service in the seven county metro area of Minneapolis and St. Paul, but our brokerage services extend globally. Contact MVP for availability and additional questions regarding our geographic coverage.
Local and Regional Tractor Trailer Availability
When a dock truck just won't do, MVP owns a fleet of tractor trailers with company drivers that can handle your needs locally and regionally. Our drivers all have Hazmat and Tanker endorsements to cover just about any type of freight. Contact MVP for availability and geographic coverage.
Your Custom Delivery Solutions Partner
For the last 25 years, MVP Logistics has delivered on our promise to provide holistic solutions to overcome any freight obstacle. In Minneapolis or across the globe, our team will help you determine the best custom delivery solution to get your goods from point A to B in the most efficient way possible.
In an industry full of one size fits all solutions, you deserve something tailored to your specific needs. Reach out to us so we can build a freight plan for you.